Filter by Category
1. Toddler: 18 - 35 months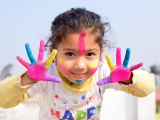 Expressive Art for Toddlers
with Amy Chaple

Current session started Jul 26, 2021 at 9 am

, runs for 1 week
4 additional sessions through Aug 23, 2021
This is a 1 hour class that runs from Monday through Friday for toddlers ages 18 months - 3 years old. Parents are welcome to participate or relax and observe while they remain on site. The class will be held outdoors weather permitting. Expressive Art for Toddlers exposes our youngest participants to varied mediums, textural experiences, and offers opportunities for them to create and artistically express themselves throughout the week.
'Artsy' Children's Birthday pARTy
with MoCA Instructors

Next available session starts Jul 31, 2021
MoCA will construct an instructional art experience based upon participants interest. Please contact colleen@mocawestport.org to schedule. (Minimum of 3 participants required) A deposit of $240 required to hold the date. We will contact you to officially schedule the bespoke experience.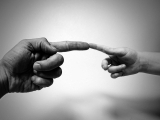 Toddler Thursdays Fall 2021 Session
with Amy Chaple

Next available session starts Sep 9, 2021 at 10:30 am

, runs for 8 weeks
Introducing young children to art as creators and observers opens the door to self expression and creativity. The act of producing art assists toddlers in developing fine motor skills. Holding a paintbrush so that it will make the desired marks, snipping paper with scissors into definite shapes, drawing with a crayon, or squeezing glue from a bottle in a controlled manner; all help develop a child's fine motor skills. Spend an hour with your toddler and one of our certified instructors every Thursday, beginning on September 9th - October 28th from 10:15a - 11:15a. Class will be held under the tent outdoors (weather permitting) and will be brought indoors when necessary.